We're live at AWEA OMS2020, come and see us at booth 314.
We made it to OMS2020 from London to San Diego! We're super proud to be exhibiting at this year's American Wind Energy Association O&M safety conference. This year we are showcasing some brand new equipment alongside our GWO training courses in Iowa, Texas and soon to be Kansas City. It's been a great opportunity for us to meet with our partners, customers and make new friends in the wind community.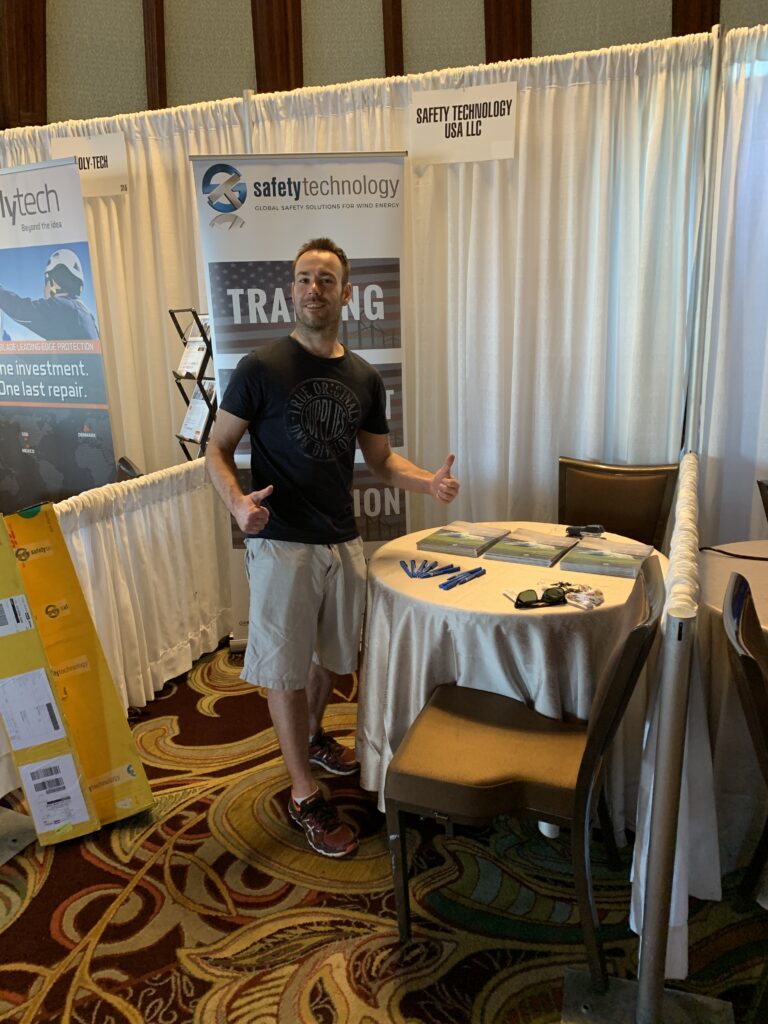 This years attendees from STL USA are Ben Williams and Ben Dickens. As we've been told having two Ben's makes it easy to remember! This year our agenda is super focused on the labour challenges faced by the wind sector. Discussions we're having at OMS2020 will enable us to develeop a raft of course programmes that address these issues directly. As a long standing GWO member it's vitally important that we work together to manage these challenges in a safe and sustainable manner.
Come and say hi, Booth 314.
[dt_default_button link="https://safetytechnologyusa.com/gwo-training-course-booking/" button_alignment="left" animation="fadeIn" size="big" default_btn_bg_color="" bg_hover_color="" text_color="" text_hover_color="" icon="fa fa-chevron-circle-right" icon_align="left"]Get in Touch[/dt_default_button]